Croatia | A Nature Lover's Paradise
It's no surprise that Croatia, located along the stunning Adriatic Sea, is a true haven for nature enthusiasts. From its diverse landscapes to its pristine waters, Croatia offers a wealth of natural wonders waiting to be discovered. Nature parks, magnificent waterfalls, crystal-clear sea, and breathtaking hiking trails make Croatia the ideal destination for an unforgettable outdoor adventure.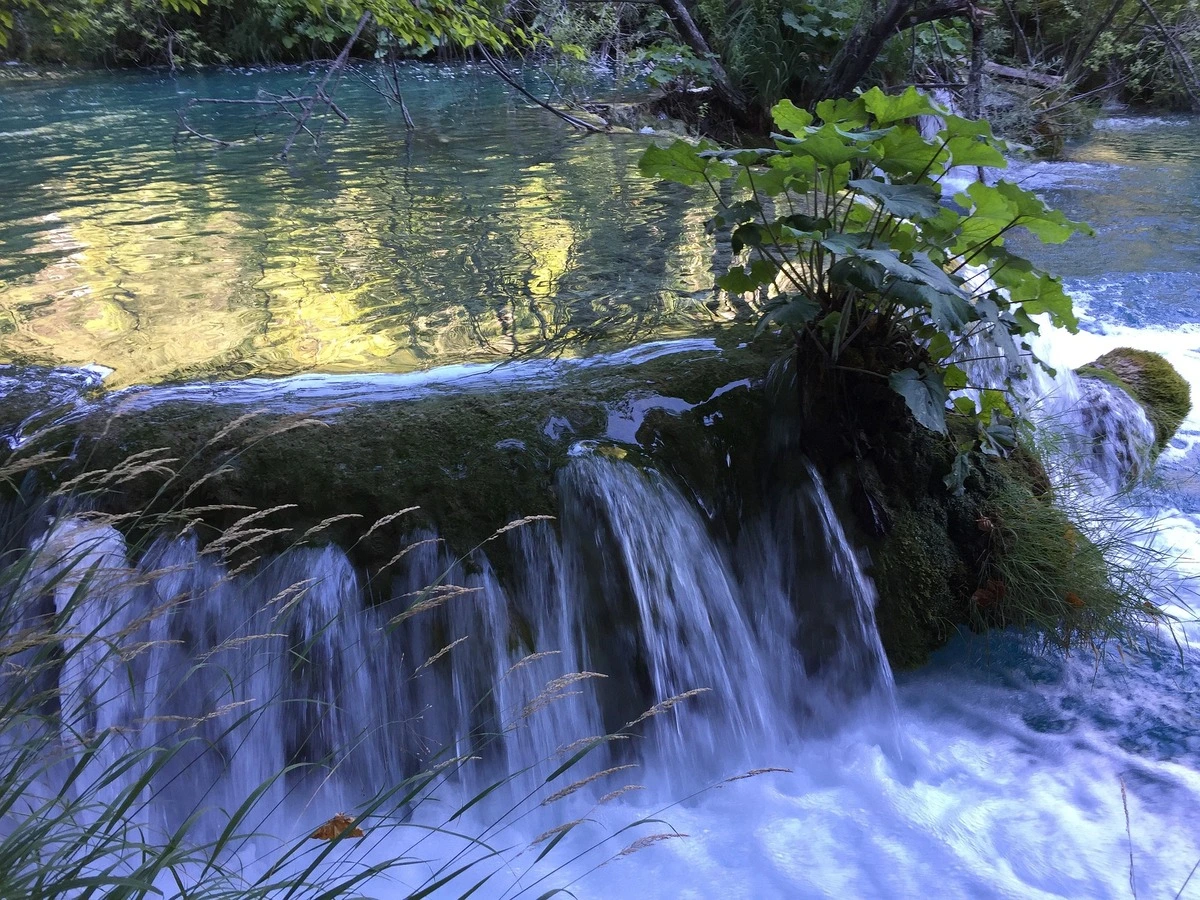 Nature Parks
Croatia is home to a number of nature parks, each boasting unique features and natural beauty. Plitvice Lakes National Park, a UNESCO World Heritage site, is one of the country's most iconic destinations. Its cascading waterfalls, vivid turquoise lakes, and lush greenery offer a mesmerizing spectacle. Visitors can wander along wooden walkways, taking in the serene beauty of the park's 16 interconnected lakes and over 90 waterfalls.
Plitvice Lakes National Park
For those seeking a unique hiking experience, the Plitvice Lakes National Park offers an extraordinary combination of nature and adventure. While primarily known for its enchanting lakes and waterfalls, the park also offers a network of hiking trails that wind through forests, across wooden bridges, and along the edges of the lakes. This allows visitors to appreciate the park's natural wonders from different perspectives and immerse themselves in its serene atmosphere.
Krka National Park
Another gem is Krka National Park, renowned for its spectacular waterfalls and emerald pools. The park's most famous waterfall, Skradinski Buk, is a majestic sight. Visitors can swim in the refreshing waters or explore the park's trails, enjoying the abundant flora and fauna that thrive within the park's boundaries.
Paklenica National Park
Paklenica National Park, located in the rugged Velebit Mountains, is a paradise for hikers and climbers. The park features dramatic canyons, towering cliffs, and a network of well-marked trails, offering stunning panoramic views of the surrounding landscapes. Exploring Paklenica's trails allows visitors to immerse themselves in the untouched wilderness and discover its rich biodiversity.
Kornati Islands National Park
The Kornati Islands National Park, located in northern Dalmatia, is a mesmerizing archipelago comprising 89 islands, islets, and reefs. Known for its raw beauty and untouched nature, the park is a paradise for boaters and divers. Exploring the park's labyrinth of islets, visitors can discover hidden caves, dramatic cliffs, and vibrant underwater ecosystems.
Cetina River Spring
The Cetina River Spring is a few miles north of Vrlika. Known as the "Eye of the Earth," the Cetina River Spring is a truly remarkable spectacle.
This ominous-looking hole serves as the origin of the Cetina River, emerging from a spring a few miles north of Vrlika and meandering over 60 miles until it reaches the Adriatic Sea. While diving is prohibited, there are still plenty of activities and experiences.
Croatia Nature | Waterfalls
Among the highlights of Croatia's natural beauty are its waterfalls. Other notable cascades are worth exploring besides those found in the national parks.
The enchanting waterfalls of Krka River can also be found outside of Krka National Park, such as the Skradinski Buk, Roski Slap, and Manojlovac waterfalls. These majestic waterfalls create a symphony of rushing water and provide scenic settings for swimming and relaxing.
The cascades of Rastoke, often called the "Small Plitvice," are nestled in Slunj. With its intricate network of small waterfalls and charming watermills, Rastoke is a fairytale-like setting that showcases the harmony between man and nature.
Croatia Nature | Adriatic Sea
Croatia's stunning sea is a magnet for beach lovers and water enthusiasts. With over a thousand islands dotting its coastline, Croatia offers endless opportunities for island hopping and discovering secluded beaches.
Most notably, the Hvar, Brac, Vis, and Korcula islands boast pristine shores, turquoise waters, and hidden coves perfect for swimming, snorkeling, and sunbathing.
Croatia Nature | Hiking
Croatia's diverse landscapes provide many hiking opportunities, catering to seasoned trekkers and casual walkers. The Paklenica National Park, mentioned earlier, offers an extensive network of trails that wind through canyons and forests, leading to stunning viewpoints and karst formations.
In Istria, the Ucka Nature Park features hiking trails that traverse the Ucka Mountain and offer breathtaking vistas of the Istrian peninsula and the Kvarner Bay.
The park's highest peak, Vojak, rewards hikers with panoramic views that stretch as far as Italy and Slovenia on clear days. The challenging ascent to Vojak is well worth the effort, as it provides a bird's-eye view of the lush forests, charming hilltop villages, and the sparkling Adriatic Sea.
Each destination offers unique trails to explore. Consult with your captain and crew for suggestions on the best paths.
Dalmatia Region
Further south, in the region of Dalmatia, the Biokovo Nature Park offers captivating hiking opportunities. The park encompasses the majestic Biokovo Mountain, which rises dramatically from the coastline. Hikers can explore trails ranging from easy walks to more demanding ascents and be rewarded with stunning vistas of the azure sea and the surrounding islands.
Nature Surrounds You
No matter which hiking trail you choose to embark on in Croatia, you can expect to be surrounded by pristine landscapes, rich flora and fauna, and a sense of tranquility only nature can provide. Along the way, you may encounter charming villages where you can rest and savor the local cuisine or stumble upon hidden gems such as ancient ruins or medieval castles that add a touch of history to your hiking adventure.
In addition to its natural parks, waterfalls, sea, and hiking trails, Croatia offers various outdoor activities for nature enthusiasts.
Some of these are:
Kayaking along the Adriatic coast. Paddling through calm waters, gliding along picturesque coastlines, hidden coves, and captivating islands let you immerse yourself in the quiet beauty of nature.
Cycling through scenic landscapes. Cycling is an invigorating experience, allowing you to pedal through diverse landscapes, charming villages, and scenic coastal paths.
Rock climbing in the rugged mountains. Many places to rock climb include Omis, Istria, Hvar, and Rovinj.
Exploring caves. Popular caves for exploration include Vranjaca Cave near Split and Baredine Cave in Istria.
Croatia's Commitment to Nature
Croatia's commitment to preserving its natural treasures is evident in its well-maintained national parks, protected areas, and sustainable tourism practices. When visiting the parks, please respect the environment. In addition, adhere to guidelines to preserve these pristine landscapes for future generations.
Croatia invites you to embrace nature's rhythm, discover the untamed wilderness, and connect with the environment. Plunge into the mysterious depths of the sea, ascend majestic mountains, and rediscover the wonders of wildlife amidst some of the planet's most breathtaking landscapes.