Umag
ACI Marina Umag is a picturesque and vibrant marina in the beautiful coastal town of Umag, Croatia. It is one of the Adriatic's most popular and modern marinas, offering a comprehensive range of top-quality services and amenities.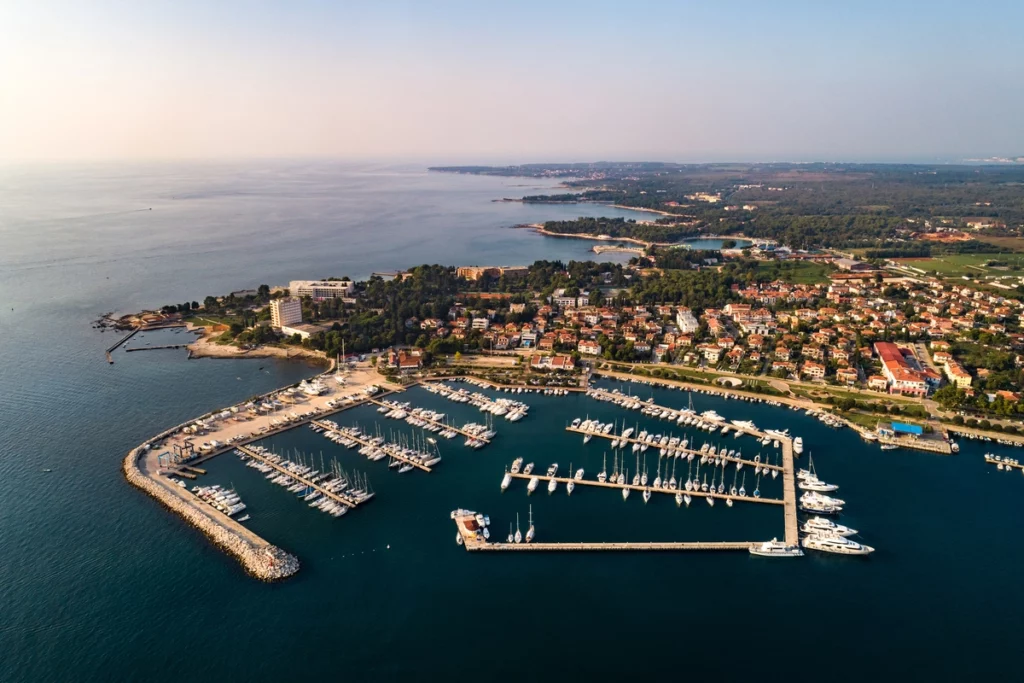 Location
The marina is in the northwestern part of the Istrian Peninsula. The area is known for its amazingly-clear waters, gorgeous landscapes, and rich cultural heritage. It can accommodate up to 475 vessels of various sizes, with maximum lengths of up to 60 meters.
Amenities
ACL Marina Umag offers a range of amenities to help you unwind and rejuvenate. The marina's pool area is a perfect place to soak up the sun and cool off in the refreshing waters, while the sauna and wellness center offers a variety of treatments and services that cater to your mind, body, and soul.
Besides these amenities, the marina also provides a range of dining and entertainment options, including a restaurant, bar, and beach club. The restaurant serves a delectable array of local and international cuisine, while the bar is a perfect spot to unwind with a cocktail or a glass of wine.
Activities
Water Sports
The crystal-clear waters of the Adriatic Sea offer a wealth of opportunities for windsurfing, jet skiing, kayaking, or stand-up paddleboarding.
Cycling
Istria is famous for its scenic countryside and picturesque villages, so it is a great destination for cycling enthusiasts. The area around the marina has plenty of cycling trails and routes, including the Parenzana Trail, a popular 123-km-long bike trail that passes through the heart of Istria.
Golf
If you're a golfer, you'll love the nearby Kempinski Golf Adriatic, a world-class golf course just 10 minutes from ACL Marina Umag. The 18-hole championship course offers stunning views of the sea and the surrounding countryside.
Wine Tasting
Istria produces many excellent wines. You can taste the local Malvasia, Teran, and Refosco wines and learn about the winemaking process from the experts.
Sightseeing
Explore the charming town of Umag, with its medieval walls, Venetian houses, and picturesque harbor. You can also visit the nearby towns of Porec, Rovinj, and Motovun, all steeped in history and offering a range of attractions, from ancient Roman ruins to Gothic churches and Renaissance palaces.
Follow us
Subscribe to our newsletter and receive valuable updates on yacht charter information, the newest yachts available, and expert recommendations