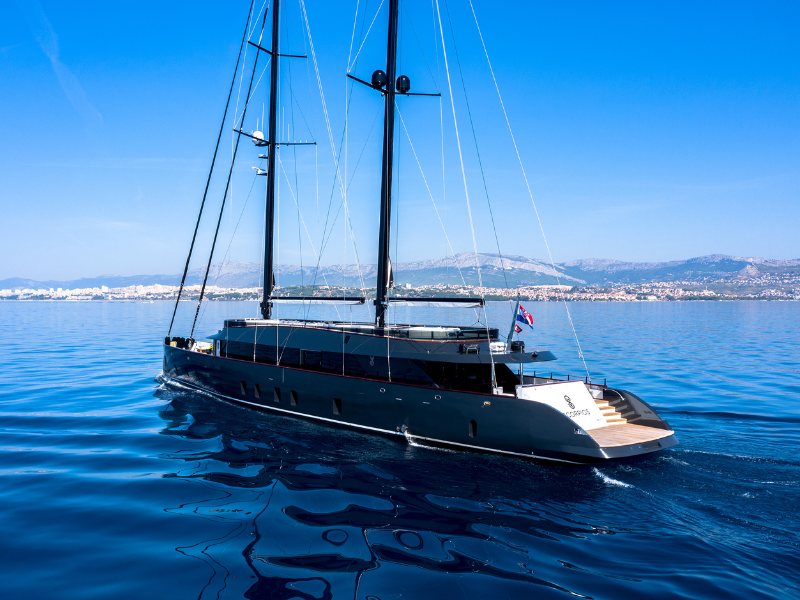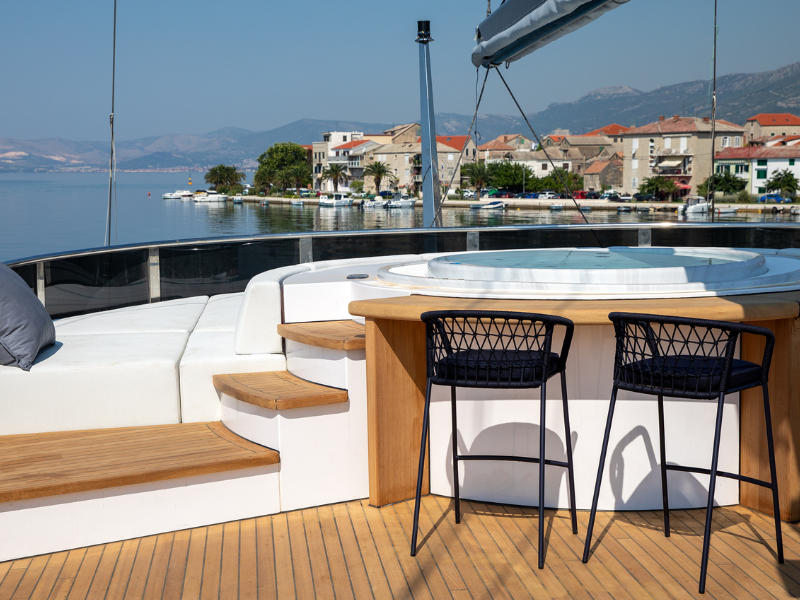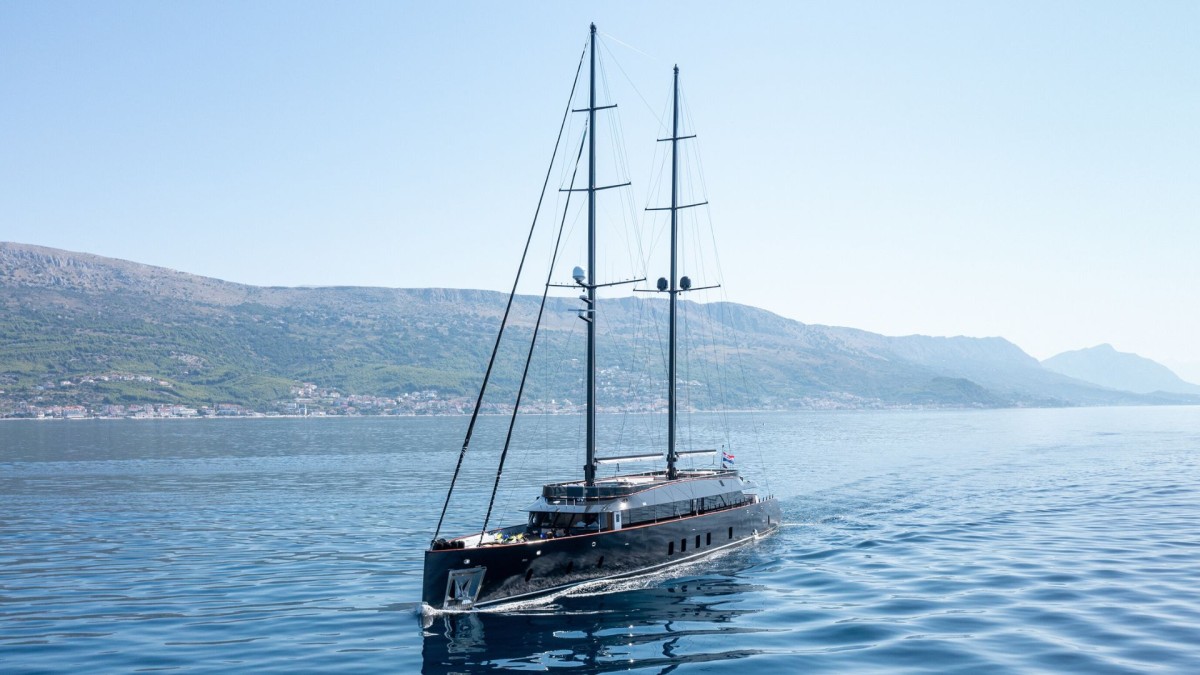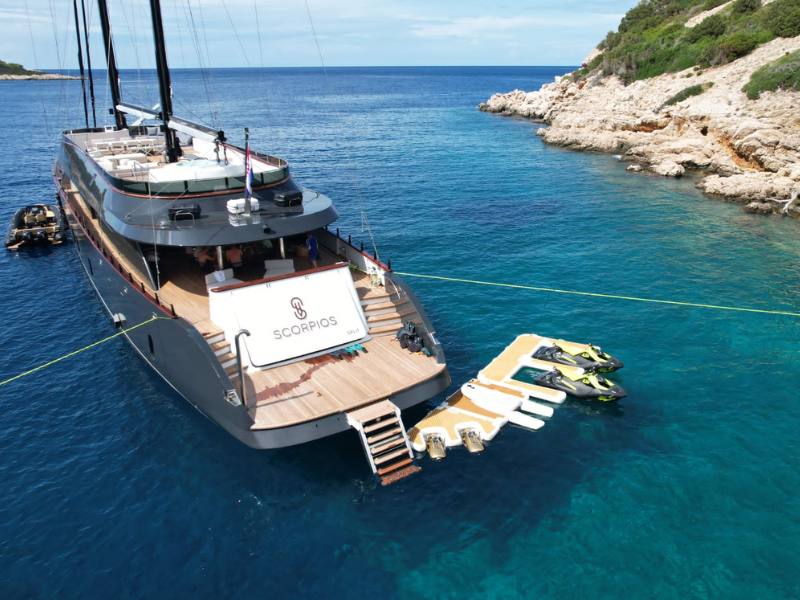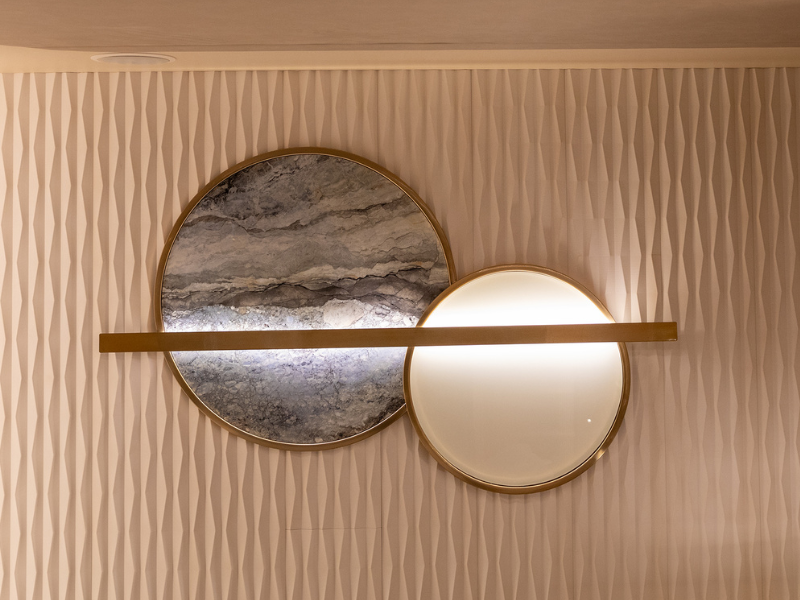 SPECIAL OFFER
PRICE: from €135,000 /week
About SCORPIOS
Step aboard Scorpios, and you'll instantly be transported to another world. This magnificent yacht boasts an array of unique spaces, each thoughtfully designed to provide the utmost comfort and style. With its generous indoor and outdoor areas, Scorpios offers a level of opulence that few yachts can match.
The main salon features herringbone flooring, contemporary soft furnishings in neutral tones, and large windows that flood the space with natural light. A small open lobby leads to the bar and lounge area, while the more formal 12-seater dining setting takes place in the forward section of the salon. A fold-out balcony on the port side offers a serene spot suspended over the water.
The staterooms on Scorpios are truly exceptional, boasting a muted palette of soft grey, warm wood, and subtle blue accents. The ensuite bathrooms seamlessly blend with the suites' décor, with the master ensuite even featuring a full bathtub. Marble bathrooms add a touch of extravagance to the cabins, ensuring that guests feel right at home. The six cabins consist of one full-beam master aft, one full-beam VIP at the bow, and four convertible double-to-twin cabins, accommodating twelve guests.
For the owner, Antonio Ivanisevic, Scorpios is not just a yacht; it's an opportunity to contribute to his homeland of Croatia. He aims to create jobs, support the local community, and showcase the beauty of his country to guests. Driven by a vision of Luxury, Innovation, and Excellence, he poured his passion and inspiration into this vessel. Drawing from years spent around yachts, conversations with yacht owners, and visits to yacht shows, Scorpios represents the culmination of a dream for Antonio. Collaborating with naval architect Vinko Strizic and interior designer Natasha Orlovic, she was brought to life with a deep commitment to creating a yachting experience like no other. Natasha Orlovic drew inspiration from the yacht's name, evoking images of flowing sand dunes, warm beige tones, and the seamless merging of the desert and sky. This vision is beautifully reflected in Scorpios' interior design.
Check Out Our Latest Itineraries
Embark on an unforgettable nautical adventure on this Split roundtrip itinerary. This…